Evidence of Our Journey - Understanding Relationships and Cultural Contexts
"Students understand that their relationships and cultural contexts help to shape who they are. This includes culture in its broadest sense, including how one identifies in terms of ethnicity, nationality, language(s), abilities, sexual orientation, gender identity, age, geographic region, and religious or spiritual beliefs. Students explore who they are in terms of their relationship to others and their relationship to the world (people and place) around them."
Our goal is to create safe and inclusive spaces for all students to explore who they are and their relationship to others. Students had the opportunity to join a community-wide Rainbow Club, a space where students could interact with peers from other classes and grades while participating in fun, age-appropriate activities.
For the first time at Steves and as one of the first elementary schools in the Richmond School District, grade 6/7 students were welcomed to our non-gendered basketball teams. Students with a range of basketball exposure and abilities were able to fully enjoy in all areas of the elementary school basketball program, including participating in practices, games and a multi-school tournament.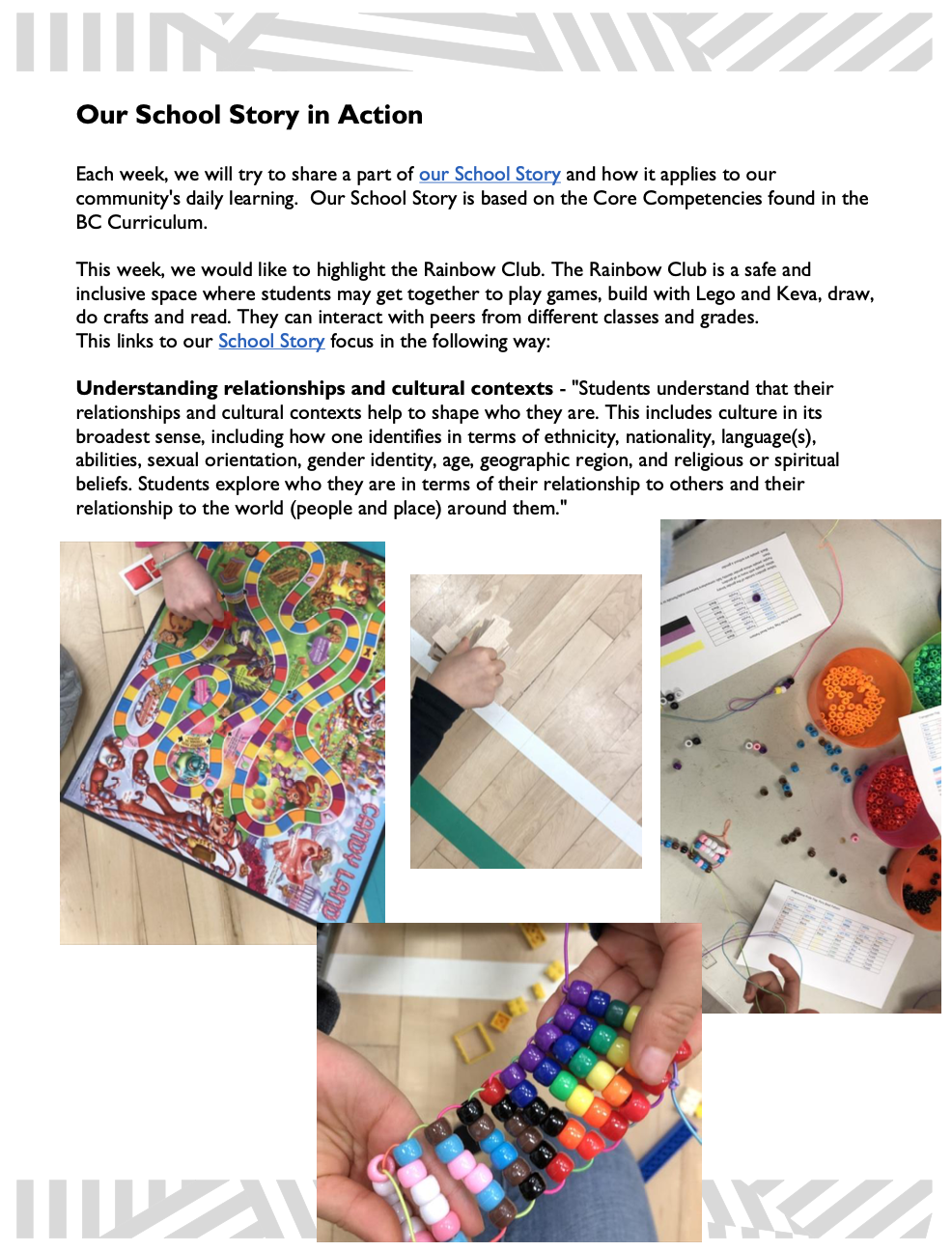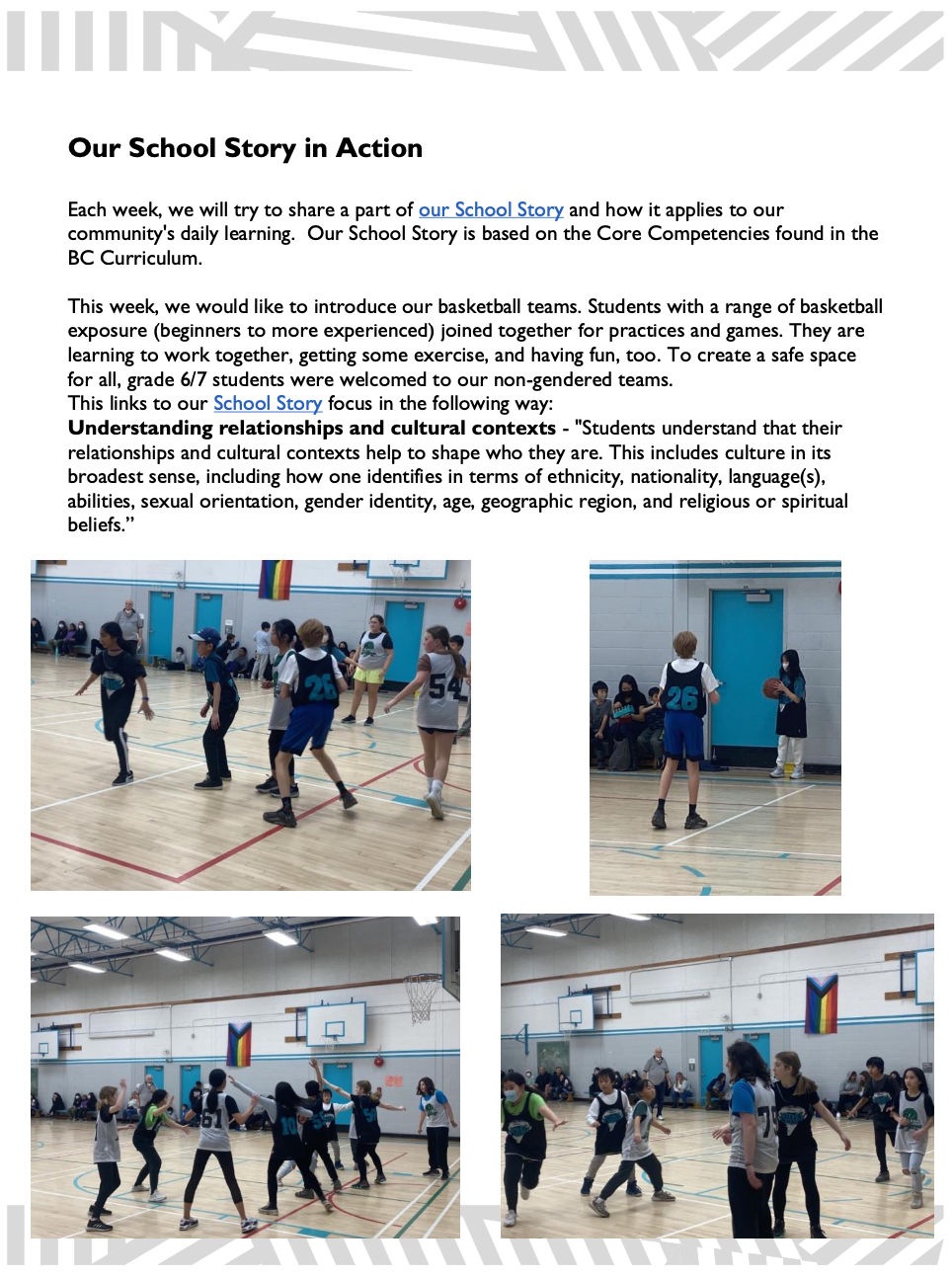 Updated: Friday, April 14, 2023