Evidence of Our Journey - Inclusion and Representation
"Recognizing personal values and choices - Students define who they are by what they value. They understand how what they value has been influenced by their life experiences. They identify how their values help to shape their choices, in all contexts of their lives."
Throughout the school year, students learn about marginalized individuals and groups within the greater Steves community and in the global context. Critical thinking and learning through a social justice lens is ongoing for all students and staff at Steves.
We recognized Indigenous voices, stories and struggles prior to and on National Truth and Reconciliation day (Orange Shirt Day). In the month of February, we learned about Black History and acknowledged Pink Shirt Day. Students and staff had the opportunity to learn of the importance of inclusion and representation, so that everybody can see themselves. Students and staff are on a learning journey to take actions to create positive change within the Steves community and to take that change into the greater community.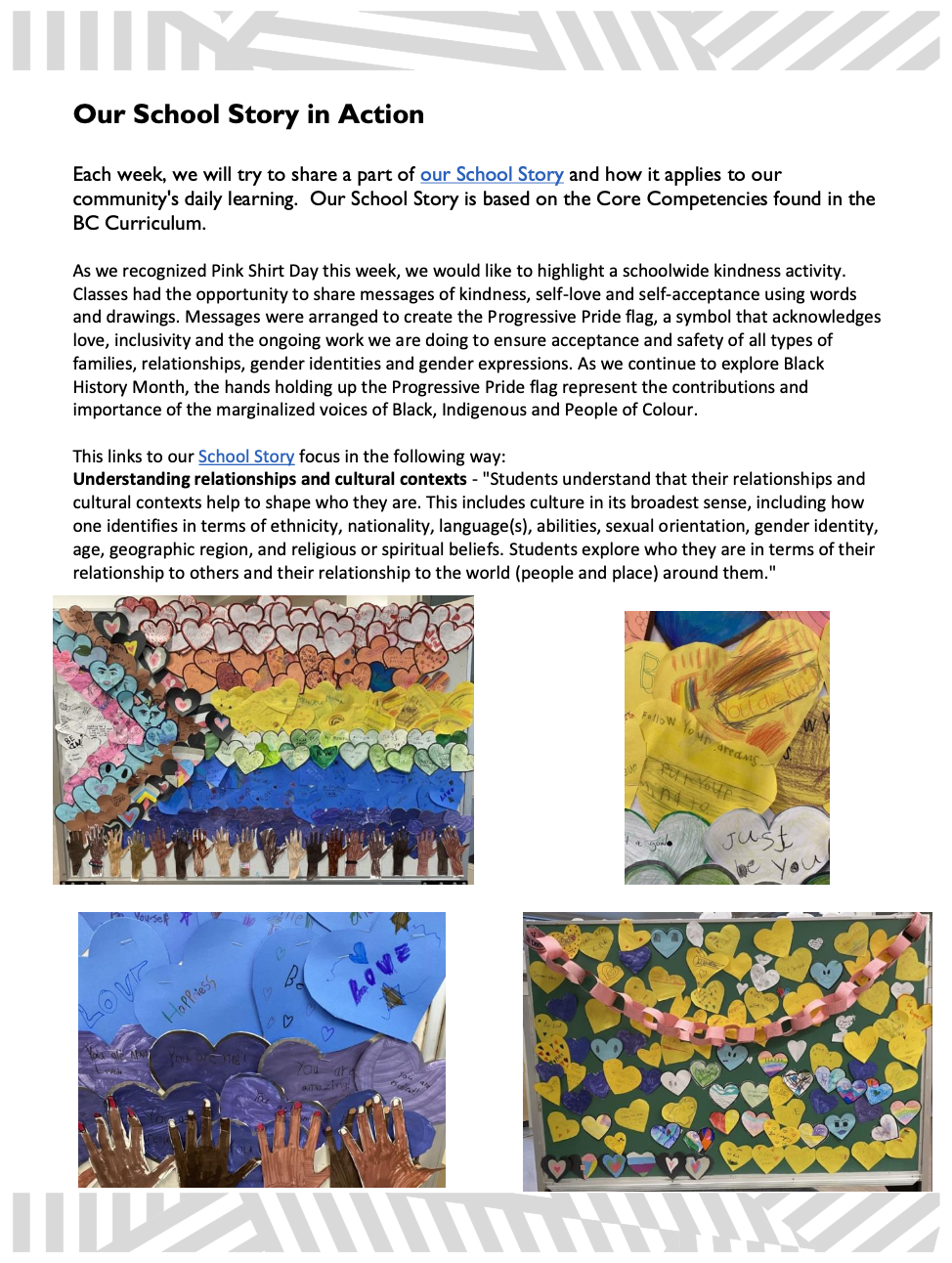 Updated: Monday, April 17, 2023